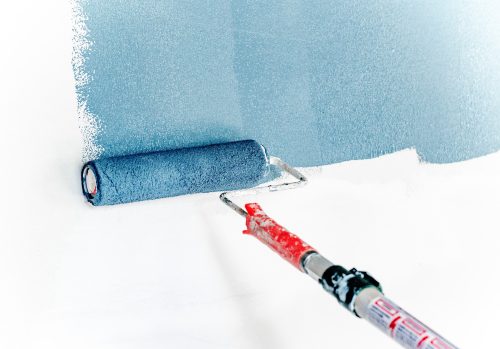 AllergyCertified's criteria for paint apply to paint for indoor use. Industrial paint and paint used for outdoor purposes cannot be approved with these criteria.
Background for having criteria for paint
The reason for making criteria for paint is to minimize the risk of consumers getting an allergic reaction from a certified product.
The consumers who choose a product with the AllergyCertified logo are usually:
consumers who want to prevent developing an allergy (be sensitized)
people who already has an allergy and want to avoid getting an allergic reaction (elicitation) from the products they use.
Risk assessment and exposure:
The criteria cover paint for indoor use. It does not cover products used for industrial usage, as the risk scenario is different and the sensitizers information is based on risk regarding the consumer. For paint used outdoors, the risk regarding emission and airborne allergens are not as relevant, so the risk assessment would be different.
Exposure to chemicals:
Emission
In general, a paint consists of a matrix of materials and colors. When applied, paint is used over a very wide surface and emission of some of the carrier material will take place. Studies show that substances used in paint can cause airborne contact dermatitis when they migrate into the air and get in contact with skin. Known airborne contact allergens are Methylisothiazolinone (MI) and formaldehyde. In the evaporated substances we also find the volatile components often mentioned as Volatile Organic Compounds (VOC) and Semi-Volatile Organic Compounds (SVOC), which are known to course health related problems.
Skin exposure
When a paint is used, the user is bound to get paint spots on their skin which can stay there for a long period of time. Therefore, there is a risk of getting contact allergy or other adverse effects from the components used in the paint.
Total insight:
In order for AllergyCertified to be able to fully assess the product we need full insight into which substances has been used in the paint. This also applies to the substances used in the raw materials. This is done by filling out the application formula, and giving us the total composition of all the raw materials. If other information is needed that is not mentioned in these criteria, we will ask for them doing the certification process.
In cases where confidential information is required from another manufacturer, it can be sent directly to us and we can make a confidentiality agreement.
Documentation:
The documentation needed in order for AllergyCertified to assess if the products live up to the criteria, is found in The documentation demands. They will be listed with "Documentation demand:" below each individual demand.
For more information read Appendix 1 & 2  and NDA (Non Disclosure Agreement)